Posts for: March, 2019
By Model Dental Clinic
March 12, 2019
It's National Nutrition Month! Good nutrition is key to overall health, but poor dental health can have a big impact on your ability to get the right nutrients. Your mouth is the first step in the digestive system, so if teeth and gums are in poor shape, food choices can be severely limited. Here are some nutritional guidelines that will benefit your oral health as well as your overall health.
Get plenty of fruits and vegetables. Plant foods provide many oral health benefits:
Crunchy fruits and vegetables scrub debris from your teeth during chewing and stimulate the production of saliva, which neutralizes acid and helps rebuild tooth enamel.
Dark, leafy greens are a good source of iron, calcium and many vitamins that are good for your teeth and gums.
Several fruits have vitamin C, an essential for healthy gums.
Bananas have magnesium, which builds tooth enamel.
Many yellow and orange fruits supply vitamin A, which keeps the soft membranes in your mouth healthy.
Go for dairy. Dairy products—for example, cheese, milk and unsweetened yogurt—neutralize acid as well as contribute tooth- and bone-strengthening minerals such as calcium and phosphorus.
Eat whole grains. An excess of refined carbohydrates can lead to chronic inflammation, which contributes to gum disease and many other ailments. However, the complex carbohydrates found in whole grains work against inflammation.
Incorporate all food groups. Strive to eat a balanced diet that includes healthy foods from all food groups. For example:
Lean proteins are essential for keeping your teeth and gums healthy.
Good fats such as those found in salmon and nuts work against inflammation. In addition, nuts stimulate the production of saliva and contain vitamins and minerals to keep teeth strong.
Legumes are a great source of many tooth-healthy vitamins and minerals.
Limit sugary or acidic foods and beverages. Acid from certain foods and beverages can weaken tooth enamel, leading to cavities. The bacteria in your mouth feed on sugar and release acid that eats away at tooth enamel, causing cavities. How you eat and drink also affects dental health. For example, if you indulge in sugary treats, do so with a meal if possible so that other foods can help neutralize the acid. And if you drink lemonade or soda, don't brush your teeth immediately afterwards. Instead, wait at least 30 minutes before brushing to give your saliva a chance to neutralize the acid.
Getting the right nutrition for a healthy body requires good dental health, so it pays to take good care of your teeth. For a lifetime of good oral health, choose foods that keep your teeth and gums healthy, and don't forget to schedule regular dental checkups to make sure your teeth and gums are in great shape. If you have questions about diet and oral health, please contact us or schedule an appointment for a consultation.
By Model Dental Clinic
March 02, 2019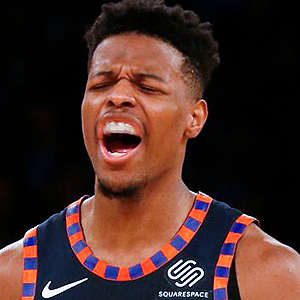 Basketball isn't a contact sport—right? Maybe once upon a time that was true… but today, not so much. Just ask New York Knicks point guard Dennis Smith Jr. While scrambling for a loose ball in a recent game, Smith's mouth took a hit from an opposing player's elbow—and he came up missing a big part of his front tooth. It's a type of injury that has become common in this fast-paced game.
Research shows that when it comes to dental damage, basketball is a leader in the field. In fact, one study published in the Journal of the American Dental Association (JADA) found that intercollegiate athletes who play basketball suffered a rate of dental injuries several times higher than those who played baseball, volleyball or track—even football!
Part of the problem is the nature of the game: With ten fast-moving players competing for space on a small court, collisions are bound to occur. Yet football requires even closer and more aggressive contact. Why don't football players suffer as many orofacial (mouth and face) injuries?
The answer is protective gear. While football players are generally required to wear helmets and mouth guards, hoopsters are not. And, with a few notable exceptions (like Golden State Warriors player Stephen Curry), most don't—which is an unfortunate choice.
Yes, modern dentistry offers many different options for a great-looking, long lasting tooth restoration or replacement. Based on each individual's situation, it's certainly possible to restore a damaged tooth via cosmetic bonding, veneers, bridgework, crowns, or dental implants. But depending on what's needed, these treatments may involve considerable time and expense. It's better to prevent dental injuries before they happen—and the best way to do that is with a custom-made mouthguard.
Here at the dental office we can provide a high-quality mouthguard that's fabricated from an exact model of your mouth, so it fits perfectly. Custom-made mouthguards offer effective protection against injury and are the most comfortable to wear; that's vital, because if you don't wear a mouthguard, it's not helping. Those "off-the-rack" or "boil-and-bite" mouthguards just can't offer the same level of comfort and protection as one that's designed and made just for you.
Do mouthguards really work? The same JADA study mentioned above found that when basketball players were required to wear mouthguards, the injury rate was cut by more than half! So if you (or your children) love to play basketball—or baseball—or any sport where there's a danger of orofacial injury—a custom-made mouthguard is a good investment in your smile's future.
If you would like more information about custom-made athletic mouthguards, please contact us or schedule an appointment for a consultation. You can learn more by reading the Dear Doctor magazine articles "Athletic Mouthguards" and "An Introduction to Sports Injuries & Dentistry."