Posts for tag: gum disease
By Model Dental Clinic
May 01, 2019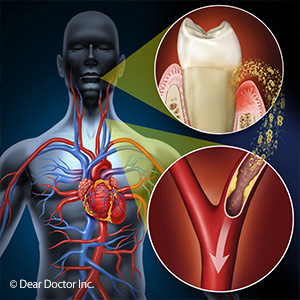 Periodontal (gum) disease can weaken gum attachment and cause bone deterioration that eventually leads to tooth loss. But its detrimental effects can also extend beyond the mouth and worsen other health problems like heart disease or diabetes.
While the relationship between gum disease and other health conditions isn't fully understood, there does seem to be a common denominator: chronic inflammation. Inflammation is a natural defense mechanism the body uses to isolate damaged or diseased tissues from healthier ones. But if the infection and inflammation become locked in constant battle, often the case with gum disease, then the now chronic inflammation can actually damage tissue.
Inflammation is also a key factor in conditions like heart disease and diabetes, as well as rheumatoid arthritis or osteoporosis. Inflammation contributes to plaque buildup in blood vessels that impedes circulation and endangers the heart. Diabetes-related inflammation can contribute to slower wound healing and blindness.
Advanced gum disease can stimulate the body's overall inflammatory response. Furthermore, the breakdown of gum tissues makes it easier for bacteria and other toxins from the mouth to enter the bloodstream and spread throughout the body to trigger further inflammation. These reactions could make it more difficult to control any inflammatory condition like diabetes or heart disease, or increase your risk for developing one.
To minimize this outcome, you should see a dentist as soon as possible if you notice reddened, swollen or bleeding gums. The sooner you begin treatment, the less impact it may have on your overall health. And because gum disease can be hard to notice in its early stages, be sure you visit the dentist regularly for cleanings and checkups.
The most important thing you can do, though, is to try to prevent gum disease from occurring in the first place. You can do this by brushing twice and flossing once every day to keep dental plaque, the main trigger for gum disease, from accumulating on tooth surfaces.
Guarding against gum disease will certainly help you maintain healthy teeth and gums. But it could also help protect you from—or lessen the severity of—other serious health conditions.
If you would like more information on preventing and treating gum disease, please contact us or schedule an appointment for a consultation. You can also learn more about this topic by reading the Dear Doctor magazine article "Good Oral Health Leads to Better Health Overall."
By Model Dental Clinic
December 01, 2018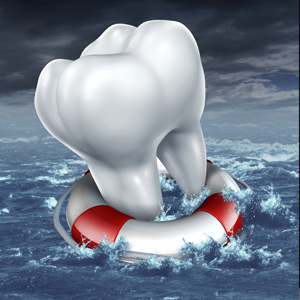 Dental implants are the ideal tooth replacement with their life-like appearance, high success rate and durability. If you have significant dental issues, they may seem like the perfect answer. But before you choose to replace a problem tooth with an implant, it might be to your benefit — financially and health-wise — to consider saving the tooth first.
Tooth decay can be a formidable enemy, destroying both tooth structure and the tooth's connectivity to the jaw. But there are treatment options even for heavily decayed teeth, including cavity filling with composite resins or porcelain that look and function like natural teeth. For decay deep within a tooth's interior, root canal therapy can rid the pulp chamber and root canals of decay and seal them from future occurrences. The treatment's success rate is comparable to and less expensive than implants.
While decay damage can be significant, adult teeth are more at risk from periodontal (gum) disease, a gum infection caused by bacterial plaque on tooth surfaces. This disease can weaken gum tissues until they eventually detach from the teeth and lead to loss. Gum disease, though, can often be brought under control by techniques called scaling and root planing that deep clean tooth and root surfaces of plaque and calculus (hardened plaque deposits).
Scaling may require multiple sessions and will require a greater effort from the patient in performing daily oral hygiene and visiting the dentist regularly to closely monitor gum health. And more advanced cases may require surgery to access deep pockets of infection or repair damaged tissues. But even with this effort, treating gum disease rather than replacing a tooth could be much less costly — and you'll be able to preserve your own teeth.
On the other hand, the disease process may have gone on too long and caused too much damage for the tooth to be saved. In these cases, the best option is to remove it and install a restoration like an implant. By first completing a complete dental examination, we'll be better able to advise you whether your best course is a "tooth rescue" or a replacement.
If you would like more information on dental repair or replacement options, please contact us or schedule an appointment for a consultation.
By Model Dental Clinic
June 24, 2018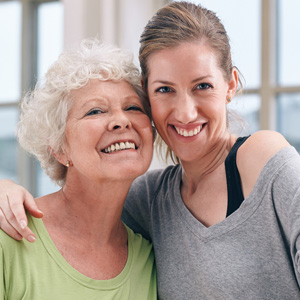 It's bad enough the diseases caused by poor dental hygiene or lack of dental checkups could be leaving your teeth and gums more at risk. But current scientific research seems to indicate those same dental diseases may also cause you problems in other parts of your body.
The connection is especially pronounced with periodontal (gum) disease, a family of disorders that can eventually lead to tooth loss. Gum disease is caused by plaque, a thin film of bacteria and food particles that builds up on tooth surfaces due to a lack of daily brushing and flossing. Even skipping one day of hygiene increases the level of oral bacteria that cause these infections.
As it spreads, the infection causes the gum tissues to become inflamed and ulcerated. The gums weaken to the point where they easily bleed even when mildly brushed. This allows access for bacteria and other toxins to enter the bloodstream where they may eventually affect other organ systems. We're now finding that conditions as varied as cardiovascular disease, osteoporosis, diabetes or rheumatoid arthritis (which all share a common thread with inflammation) may be affected by gum disease — and vice-versa.
If you have any of these or similar conditions, it's important for you to stay vigilant in maintaining healthy teeth and gums. It's necessary to brush and floss daily to remove plaque buildup as well as dental checkups at least twice a year. You should also keep a close eye out for early signs of gum disease, like bleeding, swollen or reddened gums. If so, call us for an appointment as soon as possible.
Keeping your teeth and gums disease-free and healthy could have a positive impact on your treatment for other health conditions. You'll be doing your mouth and the rest of your health a favor.
If you would like more information on how periodontal (gum) disease affects the body, please contact us or schedule an appointment for a consultation. You can also learn more about this topic by reading the Dear Doctor magazine article "Good Oral Health Leads to Better Health Overall."